forgiatura di pozzi per triconi bituminosi per perforazione di pozzi petroliferi: Le punte Tricone sono i cavalli da lavoro dell'industria della perforazione. Possono essere trovati in una vasta gamma di applicazioni: estrazione mineraria, energia, acqua, geotermia, geotecnica, fondazione e perforazione direzionale. Le punte Tricone sono a volte indicate come punte rotanti o punte di roccia. Le punte Tricone prendono il nome dal design a tre cono che consente loro di schiacciare e polverizzare la roccia in modo più efficiente. Questi bit sono disponibili in due tipi: punte di acciaio e punte di inserti in carburo di tungsteno (TCI) ., Geotecnica, ambientale, geotermica, costruzione, esplorazione e perforazione mineraria.
1. specifiche del prodotto:
1. formazioni morbide (417, 437, 517, 537)
presenta grandi inserti a forma di scalpello per fornire il più alto tasso di penetrazione nelle formazioni più morbide come scisti, argille, calcare e sabbie.
2. formazioni da morbide a medie (617, 637)
progettato per perforare efficacemente in formazioni come calcare duro, dolomite, sabbie dure e altre formazioni con tenacia.
3. formazioni da medie a forti (737)
per formazioni estremamente dure come la selce, il granito, la selce e la taconite. presenta inserti corti e ravvicinati per garantire la massima velocità di penetrazione e resistenza all'usura.

Model

Milled tooth bits tricone for water well , TCI bits tricone for water well

IADC Code

116 117 126 127 136 137 216 217 226 316 317 326 327 336 337 115 125 135 215 225 235 315 325 335 114 124 214 314 111 121 131 346 347

417 427 437 517 527 537 617 627 637 737 837 832 415 425 435 445 525 625 635 416 427 436 446 447 516 526 537 547 516 536 535

Bearing Type

H---Friction bearing; G---Roller bearing; F--- Floating Bearing

Sealing Type

HJ(metal sealed journal bearing)
HA (rubber sealed journal bearing) air cooled bearing type

Size

From 2 7/8" to 26" larger sizes for hole opener bit ,reamer bit

Material

alloy steel, tungsten carbide insert

Extra Feature

1) Y-Conical teeth 2) X-chisel teeth 3) K- wide teeth 4) G- Gague protection

Applicable Formation

Very soft, soft , medium soft ,hard, medium hard, very hard formation

Application

Petroleum & gas ,water well ,mining and tectonic industries ,oil field, construction, geothermal, directional boring, and underground foundation work

Package

Seaworthy packing wooden case or as your requirement

Payment Term

T/T, L/C at sight

Lead Time

3-7 work days

Delivery Way

By sea or by air
2.TCI tricone foto bit: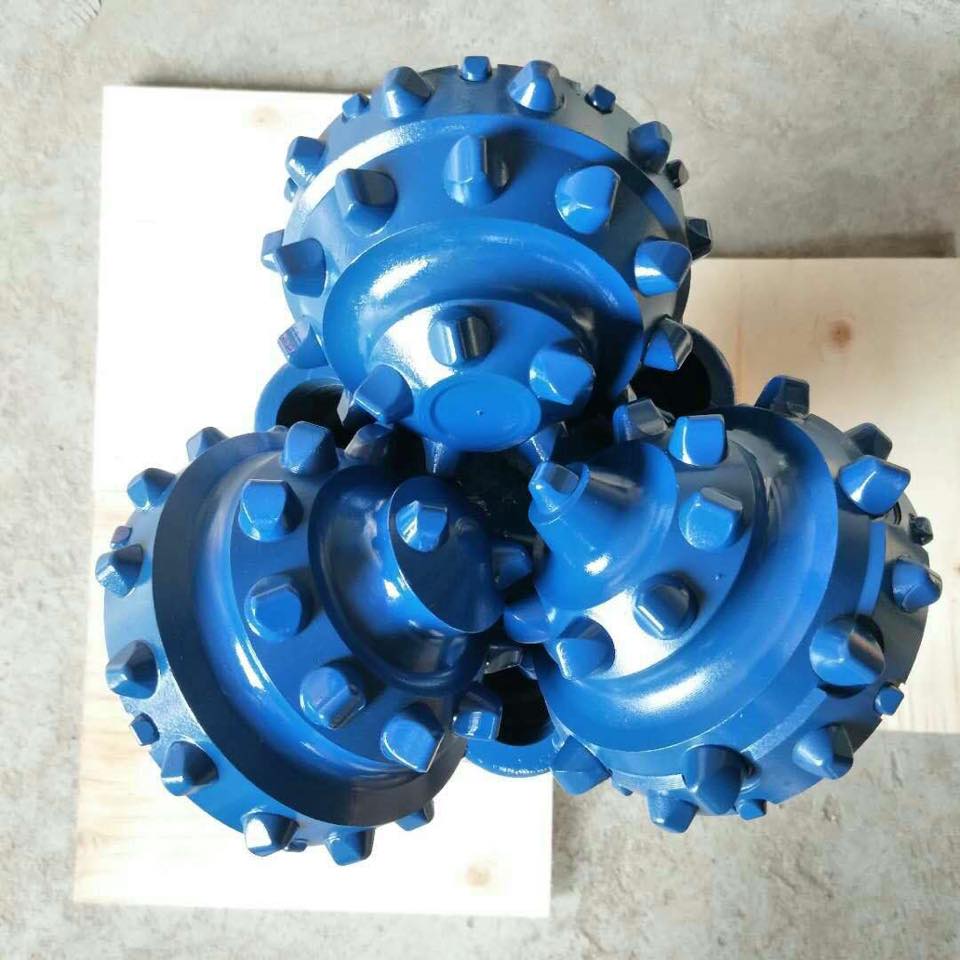 3. Well trapano Imballaggio e consegna (per via aerea, via mare)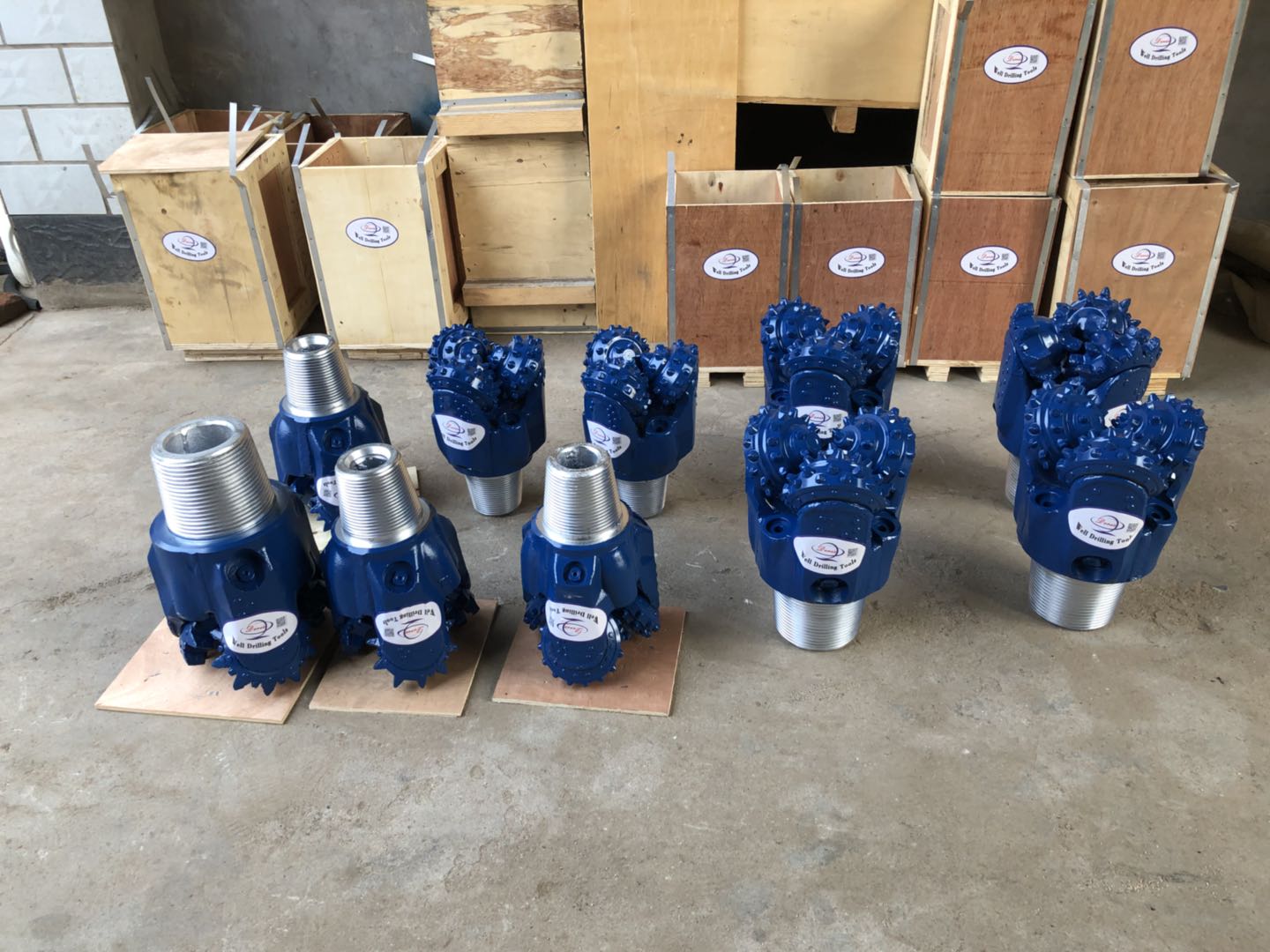 4. A proposito di noi
Hejian Deris Drilling Equipment Co., Ltd.professional produttore impegnato nella ricerca, sviluppo, produzione, vendita e assistenza di bit triconici , bit PDC, core bits, drag bit, apriscatole. e inoltre produciamo la parte dell'attrezzatura drill bit, come bit broker, centralizzatore , porta bit, pdccutter. A parte il fatto che i nostri prodotti vendono bene in quasi tutte le città e province in Cina, i nostri prodotti hanno anche goduto di grande popolarità nel mercato mondiale , tali paesi e regioni come USA, Europa, Medio Oriente. Sia che tu scelga un prodotto attuale dal nostro catalogo o che cerchi assistenza per la tua applicazione, sei lieto di parlare con il nostro centro di assistenza clienti dei tuoi requisiti di approvvigionamento. Vorremmo stabilire rapporti commerciali diretti con voi sulla base dell'uguaglianza e del vantaggio reciproco. Stiamo attendendo sinceramente la vostra richiesta gentile e pronta.

5. Contattami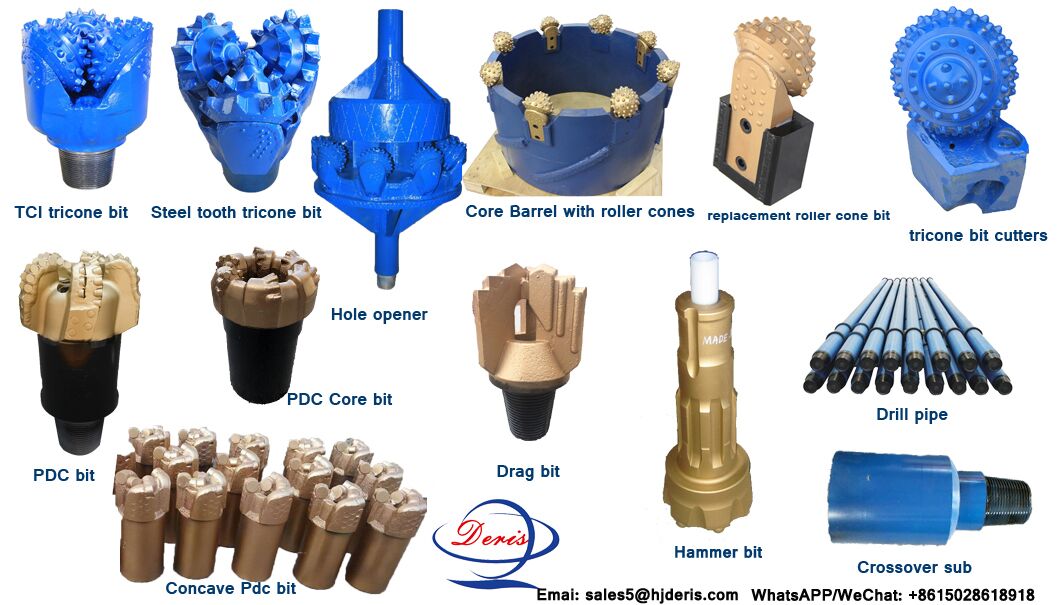 Le PL aggiungono le informazioni nella tua richiesta.
1) la dimensione del bit tricone
2) il modello del dente IADC, come 537G
3) I PL indicano le informazioni di perforazione del livello.
4) I PL indicano la quantità.
Elenco prodotti : Tricone Bit > TCI Tricone Bit